SP601E DC5-24V Music Bluetooth LED Controller Dual Output Channels Individually Control Works with 16 Keys RF Remote for Addressable LED Strips – Upgraded Version of SP107E
Features
1. The SP601E is one of the most powerful SPI controllers on the market. It has two output channels, each channel supports 1024 pixels, you can control the two channels in sync or individually, very smart, suitable for various LED lighting projects, more details please watch the test video below.
2. Phone APP via Bluetooth + 16Keys RF remote dual control methods, more convenient for the user.
3. Supports many Addressable IC on the market, such as WS2811, WS2812B, UCS1903, SK6812, and so on.
4. The controller has music functions, built-in mic, the lights will dance with the rhythm, like rhythm spectrum, rhythm of stars, beat ejection, gradient energy, pulse, ripple. You can also get the effects of rainbow, twinkle stars, fire, stacking, comet, wave, chasing, gradient, wiping, breath, pixel dot wiping, meteor rain, color dots, color block. The speed and length of the effects can be adjustable according to your needs.
5. DC5-24 wide voltage range, reverse input protection
6. User setting saving, memory function.
https://youtu.be/vc4h5MDENxs
Product Specification
Product name:   SP601E WIFI LED controller
Input Voltage:   DC5V-24V
Can Be Control:  DC5V/12V/24V Addressable LED Strips
Support Pixels:   1024pixels/channel  max
Support IC:   WS2811/WS2801/UCS1903/SM16716/LPD6803/LPD8806/LPD9813 etc
Remote distance:   30meters( 98feet)
Control mode:   APP (iOS or Android)
APP name:   SceneX
Music Control:   Built-in MIC
Effect:   more than 36 dynamic effect
Memory:   Automatic memory function
Speed Control:   adjustable
Size:   L85*W45*H22mm
App control
Both IOS version and Android OS version
Requires IOS version 10.0 or later;
Requires Android OS version 4.4 or later;
Search "SceneX" in the App Store or Google Play or scan this QR code to download and install the App.
SP601E  Bluetooth LED controller operating instructions
1. Connect to a new SP601E controller.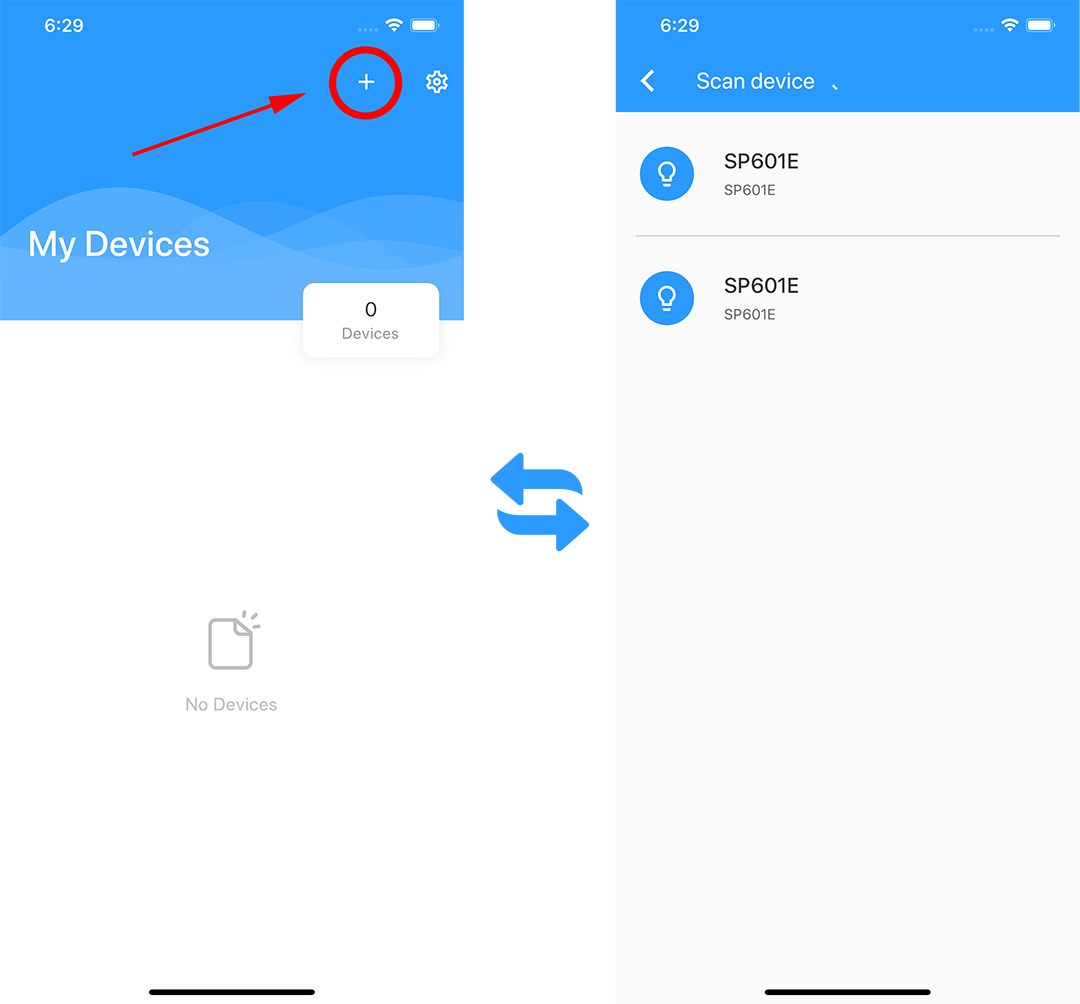 2. SP601E can output two different signals, and supports 9 scenes.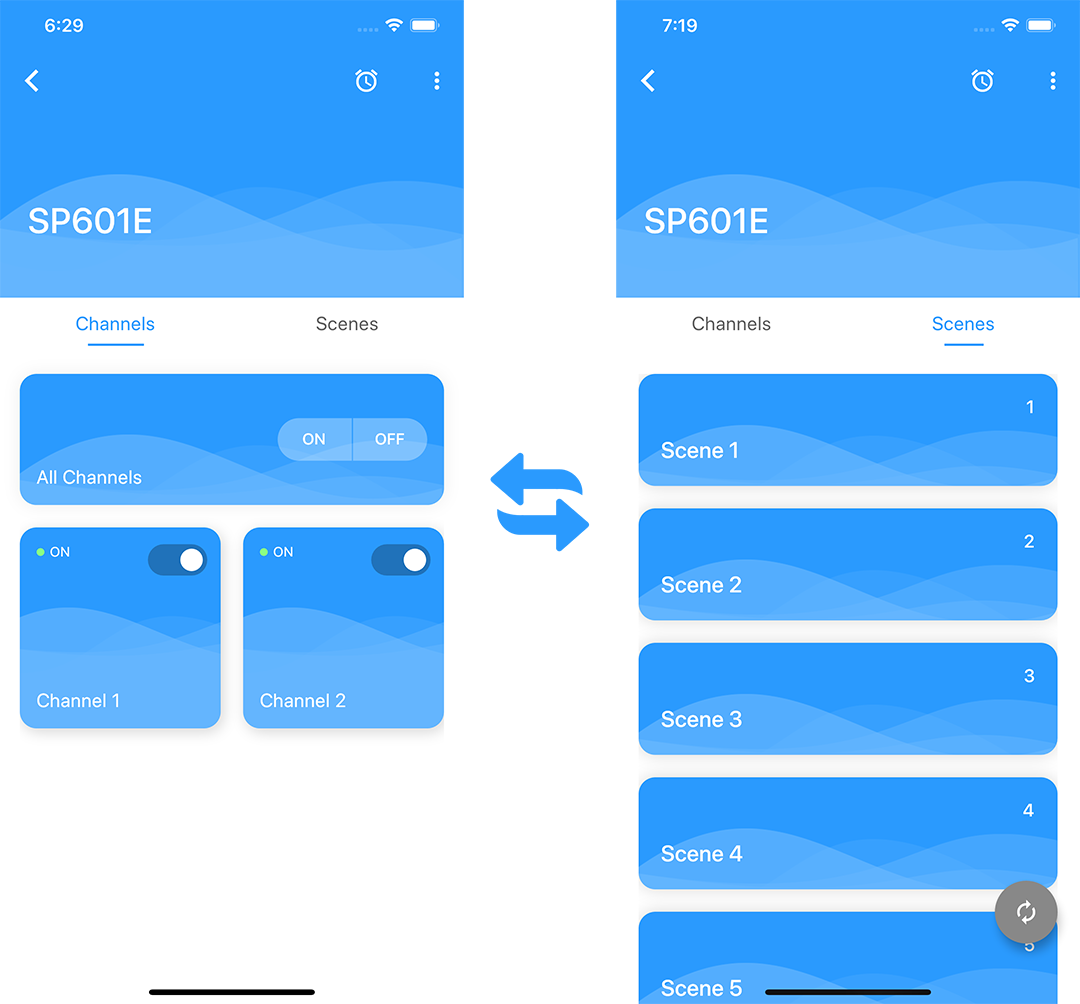 3. You save the current lighting effect settings to these scenes.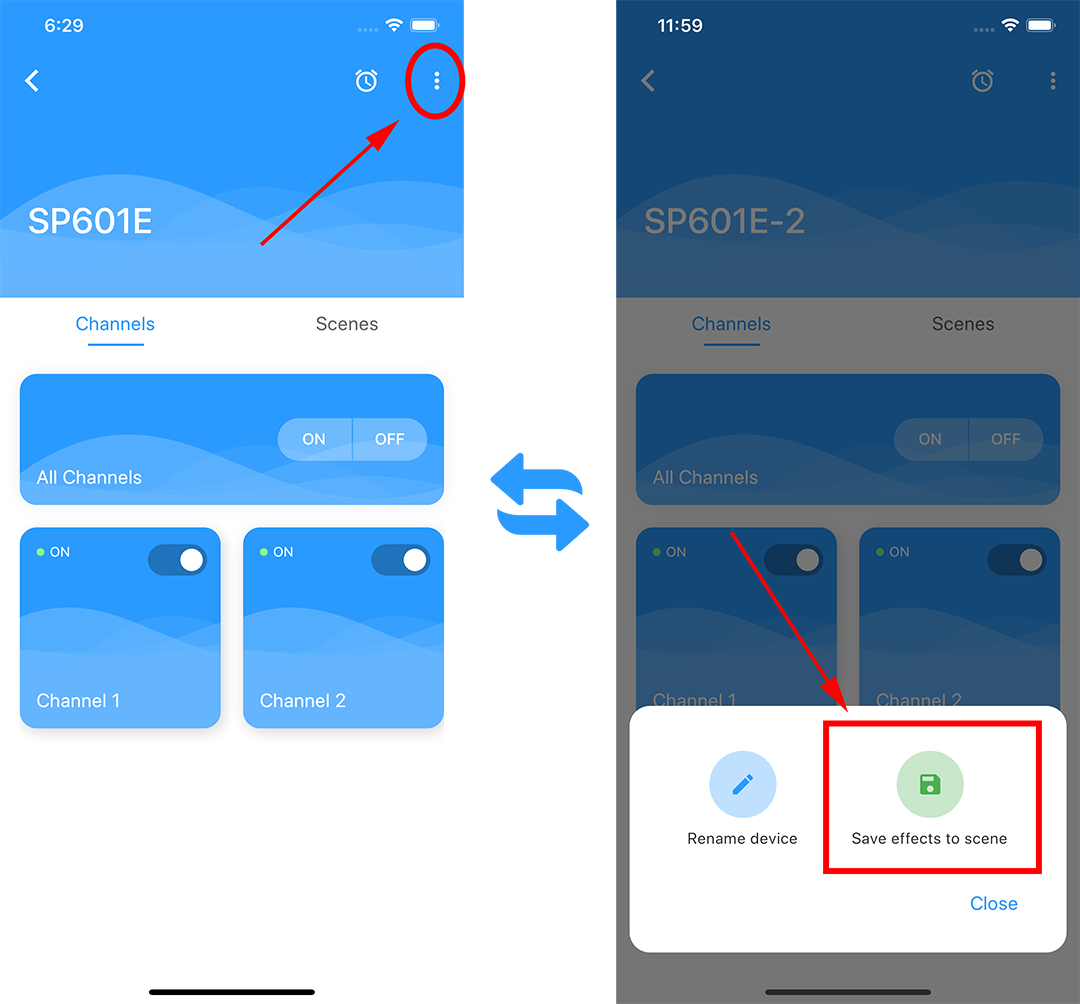 4. 36 built-in dynamic effects (1-24: general dynamic effects,25-36: music effects) and solid color effect.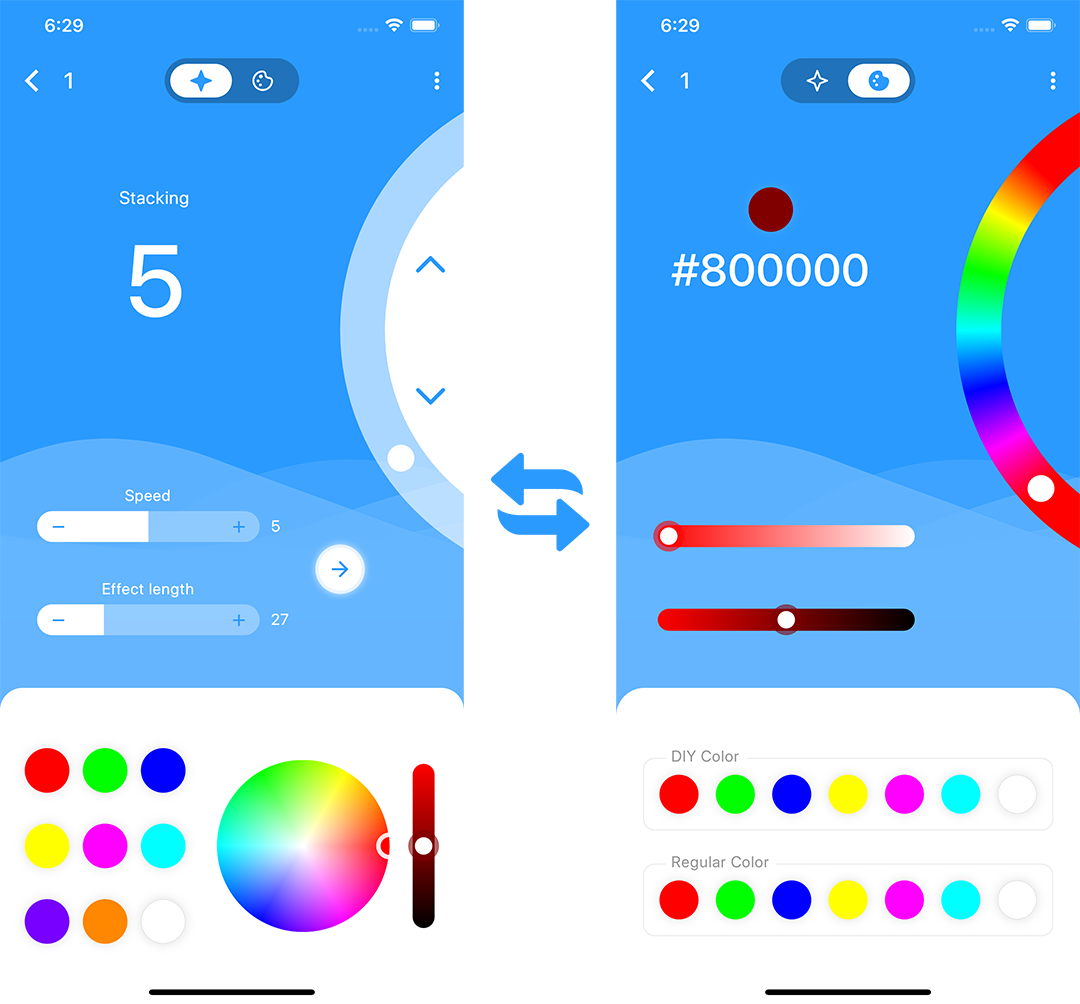 5. You can enter the RGB value of the color directly in solid color effect,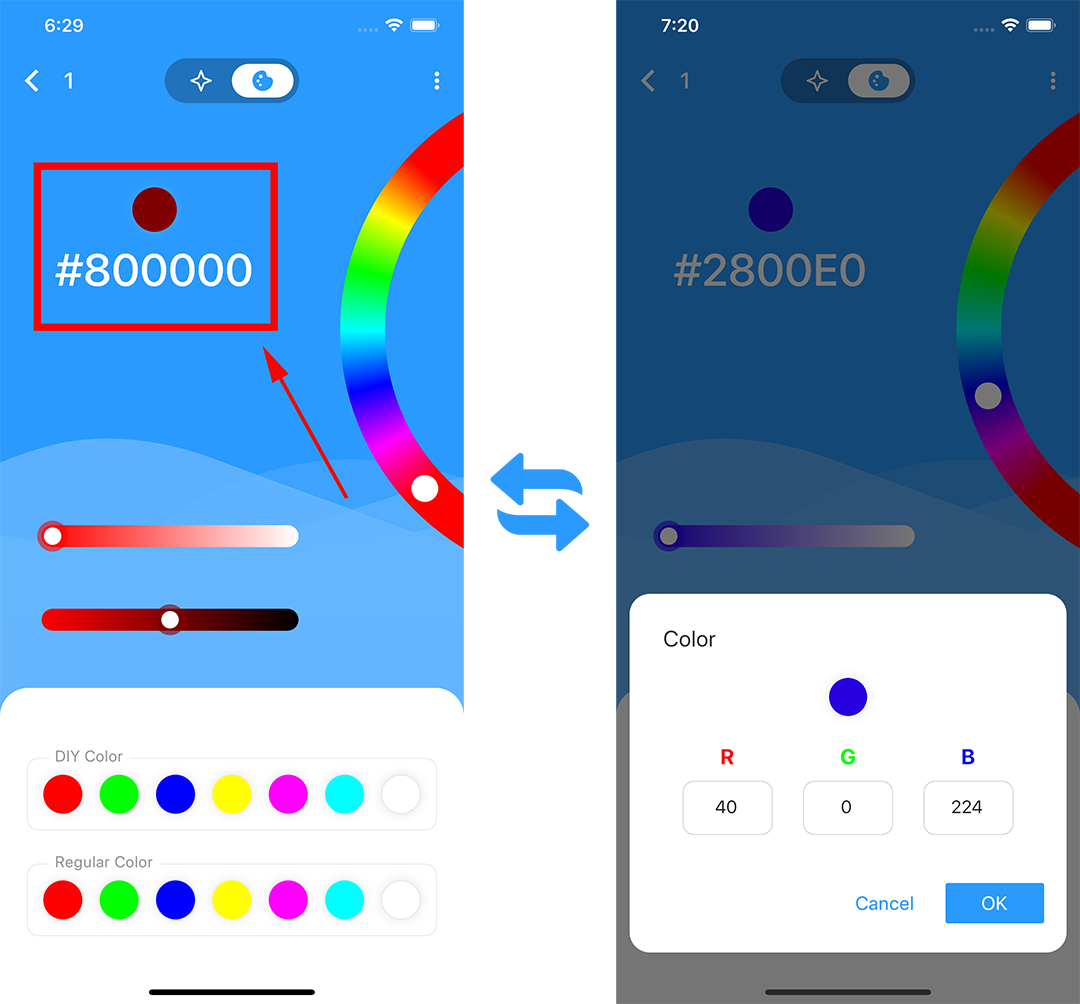 6. You can save your favorite colors.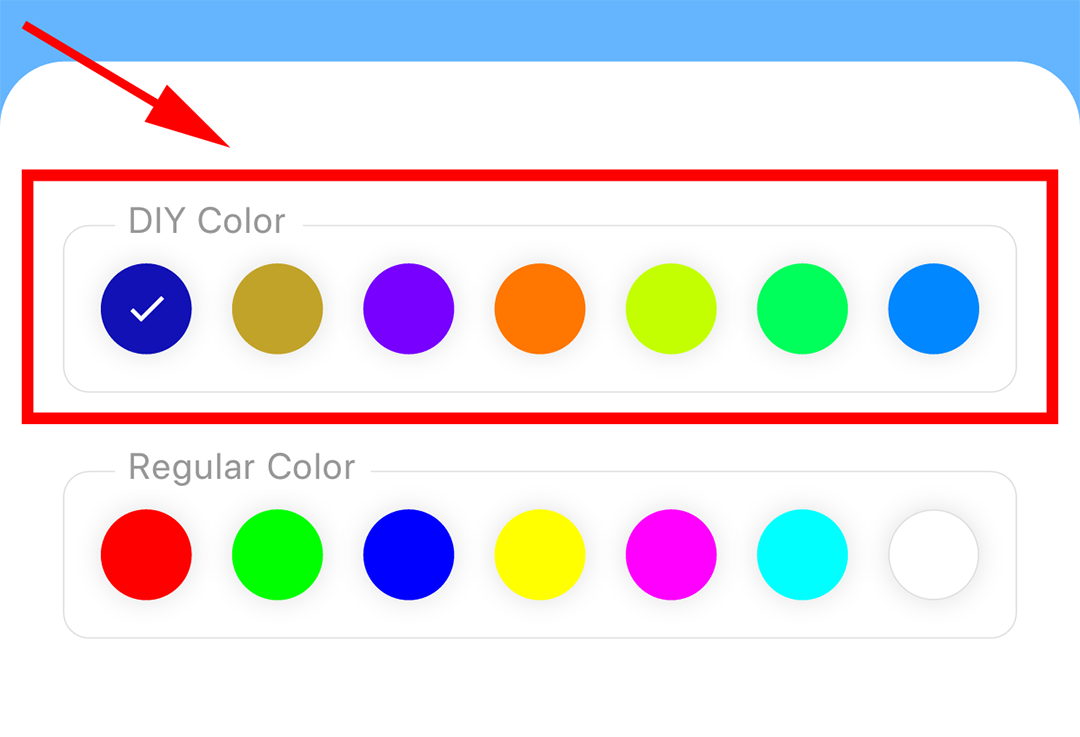 7. SP601E can be set up to 5 timers.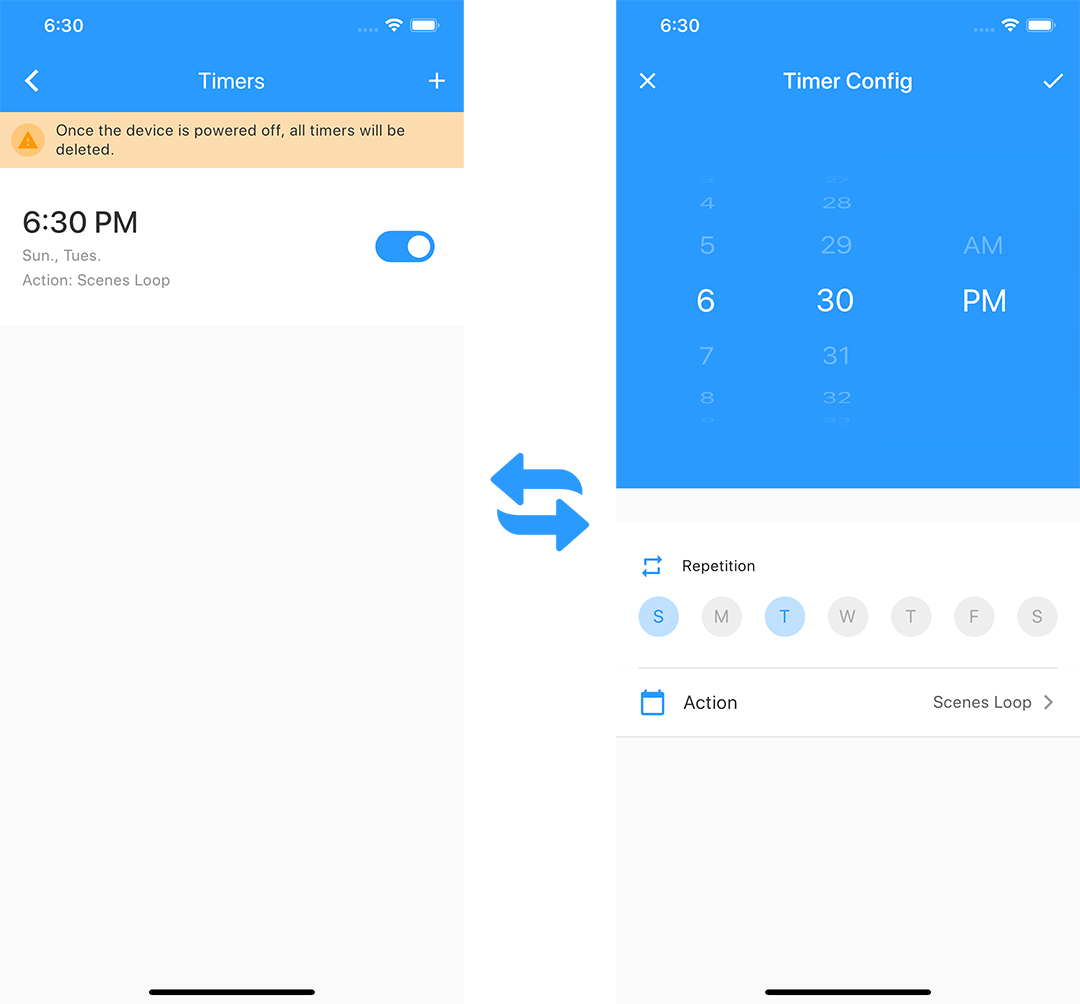 Supported chip
WS2811、WS2812、WS2813、WS2801、SK6812-RGB、SK6812-WWA、LPD6803、LPD8806、UCS1903、UCS9812、APA102、APA104、TM1803、TM1804、TM1809、TM1812、TM1914、SM16703
Note:
1, Power supply/phone/controller/led strip not include.
2, This phone only support 2.4G WiFi network.Can't support 5.0G WiFi network.
3, This app support Android 4.4 or above, IOS 10.0 or above.
Package included:
1* SP601E WiFi LED strip light controller (power and strip light not include)
1* 16Key RF remote
1 * User manual
Applications
1.Interior Decoration: Club, bar, corridor, room, hotel, led aquarium lighting, museum, christmas, holiday, Retail LED lighting etc.
2.Exterior Decoration: Plaza, commercial buildings, parks, scenic spot, evening location, Sign illumination LEDs etc
Safety
Supply voltage of this product is 5~24 Volts DC, do not exceed.
Shorting output wires my cause damage to dimmer.
Always observe proper polarity when connecting power and load.
For indoor use only – this product is not waterproof or weatherproof.
click here to download the date sheet please,
SP601E Dual Signal Output Pixel LED Controller_CN_EN
Video show