New Drum /voice/mucis control Fireworks led strip kit ;
There are many specificiation as follow 
Specification1
1pcs 0.2 meters(60pixels/m 5V) + 9 pcs 0.1 meters (60pixels/m 5V)+1pcs firework led controller+1pcs Dc5V led power adapter ( EU or chinese plug optional)  +customized led connector (usd to  connect 9pcs 0.1m and 1pcs 0.2m )
Specification2
1pcs 1.5meters(30pixels/m 5V) + 9 pcs 0.5 meters (30pixels/m 5V)+1pcs firework led controller+1pcs Dc5V led power adapter ( EU or chinese plug optional)  +customized led connector (usd to  connect 9pcs 0.5m and 1pcs 1.5m )
Specification3
1pcs 1.5meters(10pixels/m 12V) + 9 pcs 0.5 meters (10pixels/m 12V)+1pcs firework led controller+1pcs Dc12V led power adapter ( EU or chinese plug optional)  +customized led connector (usd to  connect 9pcs 0.5m and 1pcs 1.5m )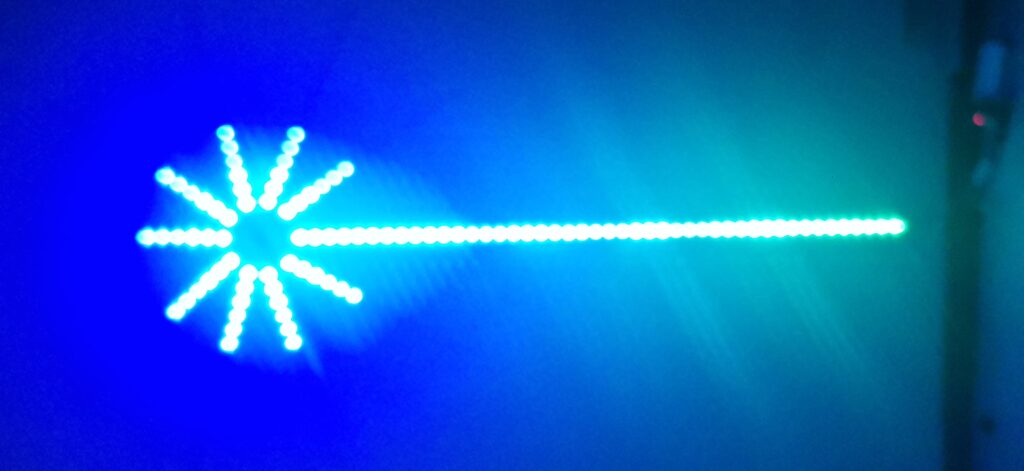 take noted there is  music or voice control or drum control  optional ; colorful and portable, can be used indoor and outdoor!
There are other Type Optional
watererproof  Type optional
PS:  you can buy from our aliexpress shop directly too
https://www.aliexpress.com/item/1005002313413787.html?spm=5261.ProductManageOnline.0.0.4d4c4edfOefFIA
Rose Lighting is professional pixel led manufacturer ,which integrating production, R&D, sales and engineering .
we focus on Pixel led and project solution since 2012 in shenzhen china ,Our Main Type: Pixel led strip ,Neon flex led ,RGB led strip , Pixel led dot ,Pixel led ball ,pixel led tube.
Rose Lighting focus on project product with competive solution and engineering service for you!
enjoy more about our product and new project from our website .
any questions ,donot hesitate to contact with us please,
There are competitive price and project solution to work your project out!