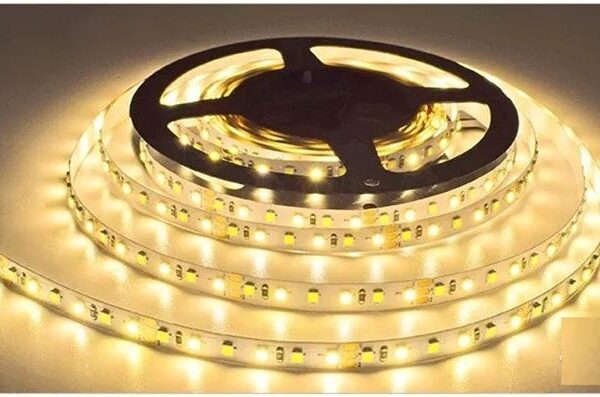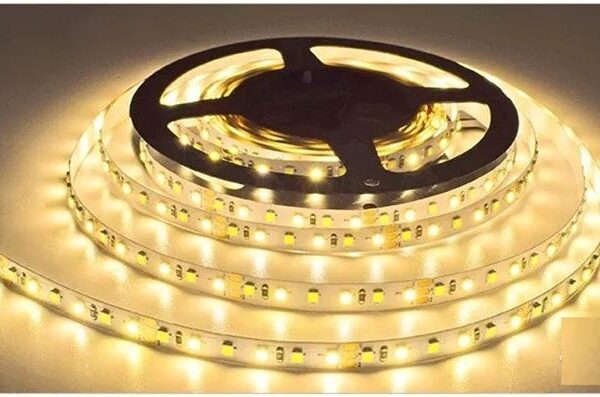 Dc24V 3528 /  2835  Dual CCT  Dimmable LED Strip  120leds/M with 10mm width
Application:
 1. Architectural decorative lighting and backlighting for homes, hotels, marketplaces, bars etc; 
 2. Auditorium walkway lighting, outdoor illuminated signs and advertisements; 
 3. Illumination lighting using business walkway, canopy, stairway lighting, amusement park; 
 4. Channel signal lighting for stores, restaurants, bars, etc; 
 5. DIY lights for home use;
Dc24V 3528   2835  Dual CCT  Dimmable LED Strip  120leds/M with 10mm width 
2835  3528 WW+W double white color chips smd led strip is a new type of CCT dimmable led strip,which has better dimmable effect for the closer white chips in one 5054 smd so can achieve better mixture white color.
the normal two channel dimmable controllers can control it.,it is 120led per meter ,better bightness and better for dimming.
Specification
LED Type:High Brightness 2835/3528 SMD LED,
CRI:90
Lumen: 24lm per 2835 LED
16.4 ft / 5m Reel,
Viewing angle:120 degree,

Dc24V working voltage  10W/m

24V DC Super bright NO-Waterproof /Waterproof CCT 2835/3528 SMD Cold White (6500K) + Warm White (3000K) LED strip lighting
LED Quantity: 120leds/Meter (60pcs Warm white LED +60pcs Cold White LED) (can make customized CCT as customer required)

Easy and flexible installation. Ideal for home and business lighting decoration.

High brightness, wide angle LED chip. Low power consumption – 10W/M

Comes with 3mm adhesive sticky backing (Not included power adapter and controller)
Dimension:
5000*10*2.5mm (non-waterproof),
5000*10*3.5mm (IP65 waterproof),
5000*10*4.5mm (IP67/68 waterproof),
Waterproof IP grade:IP20 Non-waterproof with 3M sticker on the back,
IP65 waterproof is silicone gel or epoxy on the surface,
IP67: silicone tube,
IP68: silcone gel(or epoxy) inside silicone tube.
Product details